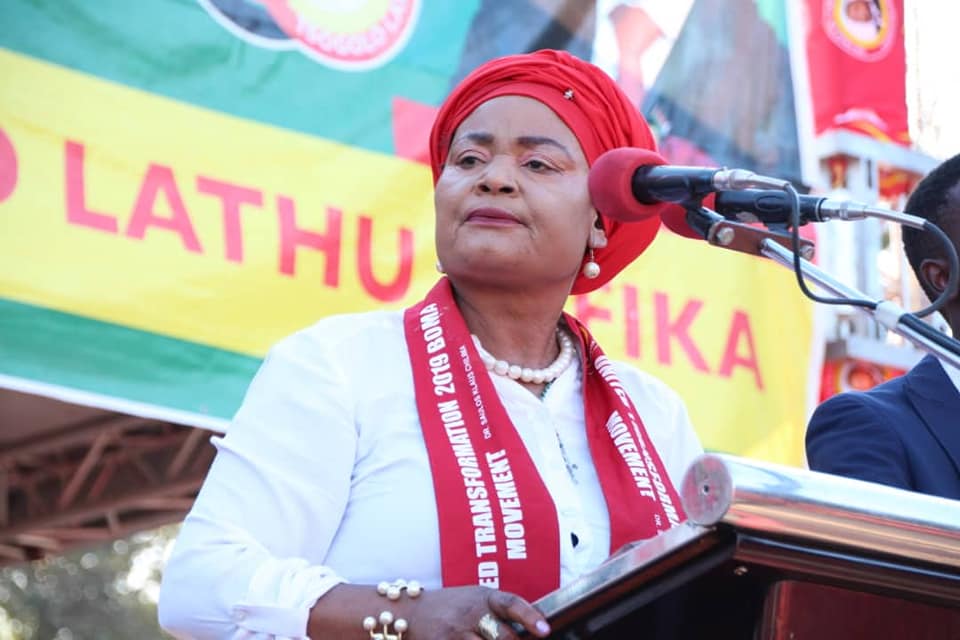 Secretary General for the United Transformation Movement (UTM) Patricia Kaliati has come under fire following a video clip that has gone viral on social media in which she is seen giving people money at a political rally.
Akweni as she is popularly known was in the northern region campaigning for UTM candidate in the forthcoming parliamentary elections on March 30.
The act sparked debate since giving people money during political campaign rallies is against electoral laws.
The Human Rights Consultative Committee (HRCC) has also condemned Patricia Kaliati's conduct of ditching out money at a political campaign rally in the northern region.
HRCC through its chairperson Robert Mkwezalamba says the conduct is against electoral laws which among other things forbid ditching out of money to influence voters.
But in response, UTM publicist Frank Mwenifumbo says Kaliati did not break any electoral law as she is mandated to refund transport among other things to party official depending on circumstances.
The UTM secretary general is seen in a video that has gone viral on the internet ditching out money at a campaign rally.
(Visited 525 times, 1 visits today)