There was drama at Mchinji district hospital where members of the Seventh Day Apostolic Church invaded the facility to take away four critically ill children who were being treated for their sicknesses.
This comes following revelations that because of their religious faith, the congregants who are camping along the Mchinji Mountain, prevent their sick including some living with HIV/AIDS from accessing medical care.
Some of the workers said a father to one of the sick children carried a weapon and forcely took away his son from the hospital bed.
Station Officer for Mchinji police, Charles James Mpezeni, said upon getting a tip, police intervened and talked the faith members into accepting to let the children be treated at the hospital.
We understand that three weeks ago, a child died at the camp after he was denied a chance to access medical help.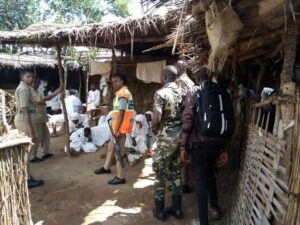 (Visited 302 times, 1 visits today)