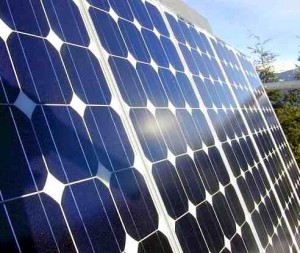 Kasungu, Malawi: In the small landlocked southeastern African nation of Malawi only 8% of its growing 15.263 million people are connected to the national power grid, a source of power that has become increasingly unreliable. For many women and their families this often means only one thing – complete darkness at night or limited light generated only by candles or kerosene lamps.
Being a woman in one of the poorest countries in the world carries with it many burdens. In addition to struggling to provide for one's family, limited access to the basic infrastructure, such as the use of electricity and water, can make necessary daily tasks for women much more limited and compromised.
Because of this, numerous women in Malawi are on the cutting edge with a strong desire to experiment using new technologies for energy.
"Electric power cuts are now a big problem in Malawi and they take place daily," says Italian photographer Paolo Patruno who is working with a child blindness initiative at the Seva Foundation in Lilongwe. "The problem is getting worse because of the lack of diesel fuel for generators," he continues.
Electricity in Malawi simply cannot be depended upon, and clearly these energy problems require a modern and innovative approach. This is why the United Kingdom based MicroLoan Foundation chose to launch its pilot program in Malawi – to provide economic opportunities to women using solar initiatives.
Off The Grid
The state owned power company, Electricity Supply Corporation of Malawi, LTD (ESCOM)  is the sole supplier in Malawi, a country with an estimated population, according to the World Bank, of 15.263 million people.
Nearly 95% of Malawi's electricity supply is provided by hydropower from a cascading group of interconnected hydroelectric power plants located on the middle part of the Shire River, which flows through the Mwabvi Wildlife reserve in the south, and a mini-hydro in the northern region on the Wovwe River.
Current power generation is not meeting demand and to compensate, rolling blackouts are scheduled routinely. Rolling blackouts occur when electricity is stopped for periods of time over a geographic region.  They are usually in response to a situation where the demand for electricity exceeds the power supply capability of the network.
Much of the region is susceptible to extended periods of drought which can greatly limit hydro-power use, especially when water levels drop on the Shire River.
Rolling blackouts are often normal daily events in many developing countries such as Malawi, where electricity generation is under funded and local infrastructure is poorly managed.
Dangers of darkness
For a woman in Malawi, sewing and other activities by candlelight or dangerous kerosene lamps is the common reality after daylight hours. The instruments used for lighting not only offers poor light but are also known to be the cause of a host of health problems in women and children.
"Kerosene and candle light produce toxic smoke, inferior luminescence and present burning risk. Improved lighting is critical to reducing toxins, fire danger and eye strain," said the World Bank in 2008.
Kerosene is a highly flammable dangerous fossil fuel that emits vapors. If kerosene is accidentally ingested, the vapors can cause coughing, dizziness, headaches, sore throat, unconsciousness and respiratory problems.
In Malawi, as in many other African nations, Kerosene lamps are huge contributors to respiratory problems, particularly among children. They are also the cause of extensive burns and even fatalities if accidentally knocked over or if the fuel is handled incorrectly.
"The kerosene lamp is a danger to Africa. It is a killer. Every time you light a lamp, you get carbon-monoxide, and when you inhale it, it goes into your blood system and kills," said Vice President of Uganda, Professor Gilbert Bukenya, a strong advocate for solar power, to ministers and diplomats at the Kampala Serena Hotel (Uganda) in September 2009.
Enter Solar
In and around Malawi's rural area of Kasungu, a London based charity MicroLoan Foundation, has introduced a modern alternative of solar power sales as a business model for women entrepreneurs in the region. Providing business training and small loans to entrepreneurial women to help them work their way out of poverty, the foundation helps women develop business ideas that are then appraised as training is provided on topics such as book keeping and cash flow.
One of the MicroLoan Foundation's new 2011 initiatives in Africa has been its solar enterprise work which is being piloted in Malawi. With alternative energy in demand in the region the program is progressing impressively.
Products such as a small 1.5w solar panel, an LED light, a mobile phone battery charger and battery pack which stores the solar energy are part of the sales for women entrepreneurs.
These products are specifically designed for rural settings, and the women are being trained and mentored in areas such as marketing to and educating customers as to how the panel's work; repairing broken products; charging mobile batteries and taking care of stock management.
"The solar business has been generating good profits for me," says sixty-year-old Veronica who comes from Salima, a small rural township in central Malawi. "Demand has been really high and there does not appear to be too much competition, so it's a great opportunity. I have been making a regular income from charging people's mobile phones at the market," she added.
"Being able to integrate the solar enterprise program into MicroLoan's work in Malawi has been truly inspiring," said Paolo Mele, MicroLoan's Social Enterprise Manager.
Veronica runs a teashop that was failing to generate enough income to support her family before she began her solar business. "I had to move my tearoom because the rent was too expensive here," she said. Now Veronica is making extensive additional income by renting out fully charged LED lamps every evening and charging people's mobile phones using solar powered batteries.
With only ten solar panels and equipment packs the equipment to set up a business will pay for itself entirely within 2.5 months. After this Veronica can use her inventory to generate pure profits as long as she can. In her spare time, Veronica also teaches local women how to cook. She does this predominantly on the weekends when she can bring her attention away from the teashop and her solar sales.
"I have ten solar panels and these charge LED lamps that people use in their houses in the evenings – I rent them by the day. I've had lots and lots of orders from people and the local school wants to buy my whole stock of solar panels then next time I get some more," said Veronica.
MicroLoan lending process  
With the "feminization of poverty", lending to women has become a common practice in the Microlending circuit, as 75% of microcredit recipients worldwide are women. The MicroLoan Foundation provides loans to groups that include 10-18 women.
Each group has its business ideas appraised and receives eight training sessions covering topics such as book keeping and cash flow. All group members are required to save money as a source of security. Each woman receives her loan as a check and opens an account at a designated bank.
Individuals in the group then establish small commercial ventures. Groups meet with a loan officer every two weeks to review their progress. Repayments against loans are made routinely by each group member. When business is booming, it is the responsibility of the loan officer to ensure things get back on track.
Loans typically last for four months. Each group member is eligible to receive up to four loans after which their business should be commercially viable. Loans are small – on average £67 ($105 USD) per individual and an interest of 20% is charged in keeping with the local economy. For individual's desiring to develop a business further they may receive a bridging loan of £140-£350 ($219-$547 USD) or access a separate MicroVentures service.
The loaning program operates on a continual gifting cycle: when the women repay their microloans, the money is then given to another woman. This process repeats itself.
MicroLoan has now set up a total of nine women as solar entrepreneurs in and around the Kasungu area.  The women have been selected on the basis of their successful business backgrounds and their ability to sell new products.
"MicroLoan Foundation is passionate about the change that solar energy can bring to the lives of the poor. With a large client base of women, along with a light yet efficient commercial touch, we are uniquely placed to roll this out," said  Peter Ryan, MicroLoan's Founder and CEO.
The women generally attend a two and a half day training workshop in Kasungu where they learn how their panels work, how to repair faulty units, how to charge clients mobile batteries, how to find clients and how to keep accurate record of their sales.
"The impact it has brought to our clients, their families and their communities has been fantastic. There have been so many positive benefits including children now being able to study in the evening, women generating a new income and being able to travel much less to conduct their business by relying on a now fully charged mobile phone," said Mele.
SOURCE: WUNRN
Subscribe to our Youtube Channel: