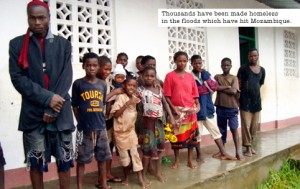 Malawi's Community Based Rural Land Development Project was conceived as an effort to alleviate rural poverty by making it possible for land-poor households to buy land where it was available within specific districts. This paper discusses the factors that deter relocation, and those that hamper permanent settlement in new sites after the initial relocation has occurred.
The study clarifies that access to new land entails leaving the home village for an unfamiliar environment. Yet, the decision to whether to relocate to new land was made in the context of a multiplicity of factors, both economic and sociocultural.
Findings include:
the possibility of access to larger holdings which could potentially raise households income was expected to be a strong incentive to relocate to wherever the land could be found
however, this was not a sufficient motivation for relocation; for instance, sociocultural factors sometimes took precedence over the economic factors and led to the decision not to relocate in addition, the decision to relocate to the new lands did not always translate into permanent settlement in this respect, the absence of basic amenities is a major contributory factor to withdrawals from the new lands indeed, some households came from areas that are relatively well served with various facilities and found their absence worrisome in addition, relocating female-headed households underplayed the importance of the brother-sister bond in the lives of women in matrilineal societies
The document also highlights the absence of kin labour, and the policy of limiting financial support to relocated households to one agricultural cycle as additional inhibitors for permanent relocation.
The author concludes that resettlement must be seen as a process involving complex interaction between the aspirations of poor households and the ability to manage the challenges thrown up by an alien social and physical environment.
Subscribe to our Youtube Channel: