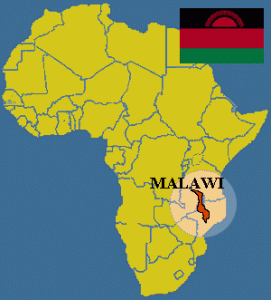 Civil society organisations have accused the Democratic Progressive Party government of hatching a plot to divide the organisations in the country with a purpose of stamping out checks and balances.
The organisations said this in reaction to a discovery that the government claimed to enjoy the support of the Catholic Commission for Justice and Peace (CCJP), Malawi Economic Justice Network (Mejn) and Malawi Congress of Trade Unions (MCTU) on its Zero Deficit Budget and resistance to devaluing the kwacha.
The three organisations have since distanced themselves from the government's claim.
Addressing the media on Monday, the CSOs blamed the government for using community-based organisations to undermine the authority of Congoma, the umbrella body for all non-governmental organisations in the country.
"[We are] astonished that the government is using the NGO board members, whose appointment is already questionable, to woo mostly CBOs from the districts to undermine the recognised NGO leadership in support of the Zero Deficit Budget and non-devaluation of the kwacha, with lucrative token of appreciation for running this campaign at the expense of ordinary Malawians," said Human Rights Consultative Committee acting Executive Director Rev. MacDonald Sembereka at a press briefing.
He was in the company of human rights activists Voice Mhone, Dorothy Ngoma, Billy Mayaya and Benedicto Kondowe.
However, in a separate interview, Minister of Information and Civic Education Patricia Kaliati expressed surprise over the CSOs concern "that some NGOs are supporting the government."
"Those NGOs coming to support the government have the wish of the people at heart. We are not using them but we are happy that they are supporting us. After all, the NGOs which are accusing us chose to work with the opposition, what is wrong with others coming to support the government?" asked Kaliati.
The tussle comes weeks after some NGOs, led by the Counseling of Adolescents Youth Organisation, met in Lilongwe where among other resolutions, they said they stood along with the government on its decision to adopt the Zero Deficit Budget and also resist and reject economic advice to devalue the kwacha.
(Visited 47 times, 1 visits today)