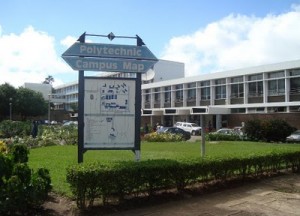 Five months after President Bingu wa Mutharika told the British Broadcasting Corporation that he would institute a commission of inquiry to investigate the death of former Polytechnic student Robert Chasowa, lecturers at the college have revealed they are investigating the matter independently.
One of the lecturers, Simbarashe Mungoshi, who is also Secretary General for Polytechnic Academic Staff Welfare Committee (Pascow) said on Tuesday that despite some sources being afraid to speak out on the events leading to Chasowa's death, the investigating team is making inroads and is hopeful the truth will be bared soon.
"A few sources have spoken to us and one good thing is that the sources come to us without our asking them. They do give us insights into things that were never known before. You look at your sense of judgement and you know that what you are being told is genuine.
"The way things are progressing at one point or another I wouldn't be surprised to have another trove of truth coming out. Every other day we are sending people to talk to sources. What is hindering or blocking us is fear but there are so many leads. We are working almost round the clock; it looks like we will get some truth sooner than later," Mungoshi revealed.
Mungoshi said they decided to have this investigation separate from any other that may be put in place because the lecturers felt obliged to get to the bottom of what really transpired in the student's death bearing in mind that the deceased's parents entrusted them with a responsibility to look after their son.
"Let's keep our faith that the truth will come out. It is nothing personal, I have no vendetta against anyone. We just want the truth, I am simply doing my job as a teacher. The parents entrusted us with their child. Now we don't have answers but we found our student dead on campus. As someone who teaches here, I feel compelled to do something for someone who cannot do it themselves now that he is dead," he said.
He said the costs of the investigations do not come from Pascow's treasury but well-wishers who individually contribute from their pockets.
"As I told you Pascow is our welfare committee but the money does not come from the treasury of Pascow. Concerned members make these contributions as individuals. It is not like Pascow is drawing funds," he said.
According to Mungoshi, there are also some civil servants who are forthcoming with leads into the death, but the only problem is that some of them are afraid of losing their jobs once discovered to have revealed who really murdered Chasowa.
Subscribe to our Youtube Channel: