The Malawi government has said power supply problems faced by the private sector will in the short run be a thing of the past as the Millennium Challenge Corporation (MCC) US$350 million grant prospects of release are high.
The grant was withdrawn following socio-economic and human rights problems that rocked the country.
Minister of Industry and Trade John Bande said following meetings with the MCC executives during the IMF spring meetings in Washington DC, USA, the power supply future in the country looks bright.
Bande, who is currently the country's Alternate Governor for the World Bank, said the Joyce Banda administration is based on action and to provide Malawians with necessary provisions that will grow the economy.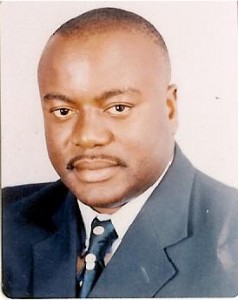 "The discussions we had in Washington DC also centred on power supply and the MCC grant. As government we will cooperate with the MCC so that power supply should be normal in the country," said Bande.
He further said sectors such as mining which needs continued power supply have suffered a lot which contributed to the country's poor economic performance.
Bande said the country has mining potential but due power shortages investors are reluctant to commit themselves.
"We want things to happen in this country and power supply is the area that should be improved so that trade and investments increase. As government we also have the welfare of Malawians at heart hence improved power supply will see creation of job opportunities," he said.
He also said the approval of Malawi Growth and Development Strategy (MGDS-II) will benefit the country in all sectors especially the food security.
Bande explained that donor countries mostly align themselves to the projects that have been lined up in the programme.
"The benefits are so enormous. Donors will align themselves to the projects within the strategy which will ease implementation," said Bande.
Bande further said the ministry will ensure that all pieces of legislature on doing business in the country are being reviewed to ensure that Malawi is conducive for investment.
The MGDS-II package includes key areas such as the Shire–Zambezi waterway, Farm Input Subsidy Programme, construction of new universities and the Green Belt initiative.
The strategy is the overarching medium term strategy for Malawi for period 2011 – 2016 designed to attain Malawi's long term aspirations as spelt out in her vision 2020.
Subscribe to our Youtube Channel: