The government has changed the growth figure for 2011 to 4.3 percent from the initially proclaimed 6.9 percent that was touted by Mutharika and his administration.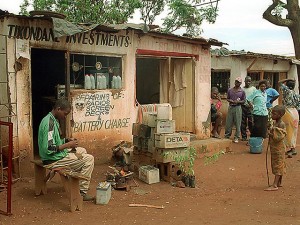 The government has also slashed the country's growth forecast for 2012 to 4.9 percent from the initially forecast figure of 6.6 percent.
Finance Minister Ken Lipenga, who is already embroiled in another case of inflating figures with the revenue authority MRA, has attributed the slowdown in growth to reduced commerce and low industrial production due to intermittent electricity and shortage of foreign exchange and fuel.
He said the situation was exacerbated by policy distortions and price controls which led to transfer of economic activity from the formal into the informal sector.
"In addition, our foreign exchange position remained precarious with less than one month of import cover in official reserves as at end-April. We have also accumulated US$350 million in arrears on foreign bill for official and private invoices," said Lipenga during the pre-budget consultation meeting held in Blantyre on Monday.
The International Monetary Fund (IMF) has pegged Malawi's real GDP growth for 2012 at 4.3 percent, according to the IMF, while the Economist Intelligence Unit (EIU) has pegged it at 4.0 percent.
In 2011, inflation edged up to 10.2 percent and is expected to rise to 15 percent in 2012.
In its April 2012 Economic Report, Nico Asset Managers indicated that although aid is likely to resume and an improvement in investor confidence is expected, it sees the economy experiencing lagged effects of the slowdown that the economy has been going through.
"The devaluation could worsen inflationary pressure in the economy through imported inflation as Malawi remains a predominantly importing economy," Nico said.
On relations with IMF and other other donors, Lipenga said on the sidelines of the Spring Meetings of the IMF and World Bank in Washington DC, that the Malawi team had fruitful discussions and the IMF agreed that Malawi formulates a successor Extended Credit Facility (ECF) programme.
He further said the Malawi delegation also participated at a Malawi round-table at which traditional development partners expressed willingness to resume budgetary support subject to an agreement on ECF with IMF.
"To that end, I am happy to inform you that Policy and Technical discussion have been continuing here through video and teleconferencing. In fact, a programme mission from the IMF is expected in the country on 23rd May for a two-week mission.
"Once we agree on the new programme parameters, we expect the IMF to issue an assessment letter which will signal to other development partners to start disbursing budget support," Lipenga said.
Subscribe to our Youtube Channel: