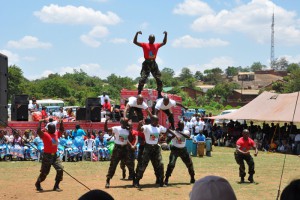 Despite government saying that Malawi is not in a crisis, the government continues with its business as though it is a state of emergency we are in.
Recent reports from Lilongwe indicate that Malawi Defence Force officers have besieged Lilongwe's area 47 where they have gone on a house-to-house search for the loot from the Capitol Hill. Just last week, the men of uniforms were also in the city harassing citizens in the name of searching.
Some quarters have claimed that it not only is unconstitutional but also unfair for the military men to be reduced to fighting with civilians in the streets or locations when the country has a fully functioning Police.
The Malawi government has vehemently denied that Malawi is in a crisis yet their actions in pouncing on the suspected looters has all the marks of not only a crisis but also a state of emergency.
Subscribe to our Youtube Channel: