The Holland & Holland edition of the luxury SUV will be limited to 120 examples that will be painstakingly built by a team of craftsmen over the next three years.
A collaboration between Land Rover's Special Vehicle Operations division and the renowned gunsmiths, the car starts out life as a long wheel base Range Rover Autobiography Black, which, as SUV aficionados know, is already the absolute flagship model.
But then the bespoke modifications begin. From the exterior, the changes are subtle, the only clues being its color — a unique shade of green — and color-matched front grille.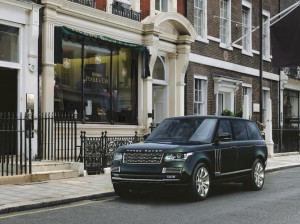 On the inside, it's a different story. The cabin is wrapped in tan and espresso leather hides and embroidered with the Holland & Holland name. The center and rear consoles are finished in hand-matched sustainably-sourced French Walnut veneer; even the door handles feature hand engravings.
In the rear two passengers can recline in front of individual televisions, and simply press a button to activate or retract matching walnut tables.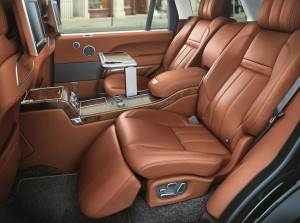 However, it's behind the rear passengers where the biggest difference lies. Holland & Holland are makers of some of the world's best shotguns and the owner of this car will find a pair in their own specially designed leather-trimmed aluminum case in the boot.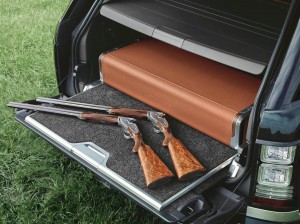 The case sits on a sliding platform built from carbon fiber and aluminum and finished in walnut veneer and leather that has been designed to be load-bearing. It's the perfect place to sit for an impromptu picnic during the hunt or simply when traveling point to point.
John Edwards, managing director of Jaguar Land Rover Special Operations, said, "The whole SVO team is very proud of this car, a bespoke design, which perfectly meets the very particular needs of Holland & Holland's customers. This shows the huge potential of SVO, which encapsulates both off- and on-road performance as well as luxury and craftsmanship."
Only 40 Holland & Holland Range Rovers will be built a year for the next three years and each one comes with a guide price of £180,000 ($287,000 or €230,000) depending on engine choice. The car is available with a 4-liter turbodiesel V8, or a 5-liter supercharged petrol V8.
(Visited 87 times, 1 visits today)