A man in his early 30s identified as Norton Chimtika has taken to social media to announce the collapse of his marriage after catching his wife in bed with another man.
According to a facebook post seen by this publication, Chimtika caught his wife red-handed having sex with Jones Maurana.
"Dear Ladies and gentleman… Be informed that i am no longer in marriage with this lady… I have caught her red handed with another man in bed whose name is Jones Maurana…
"Stella Dolizyi Kandiero 0995805826 or 0884506421 Jones Maurana 0997708874.," wrote Chimtika.
He added: "I tried to love this lady… I sacrificed mu everything for the sake of loving her… But I should accept that love have failed me.. When you see me in town know that you are seeing a Divorced Man…."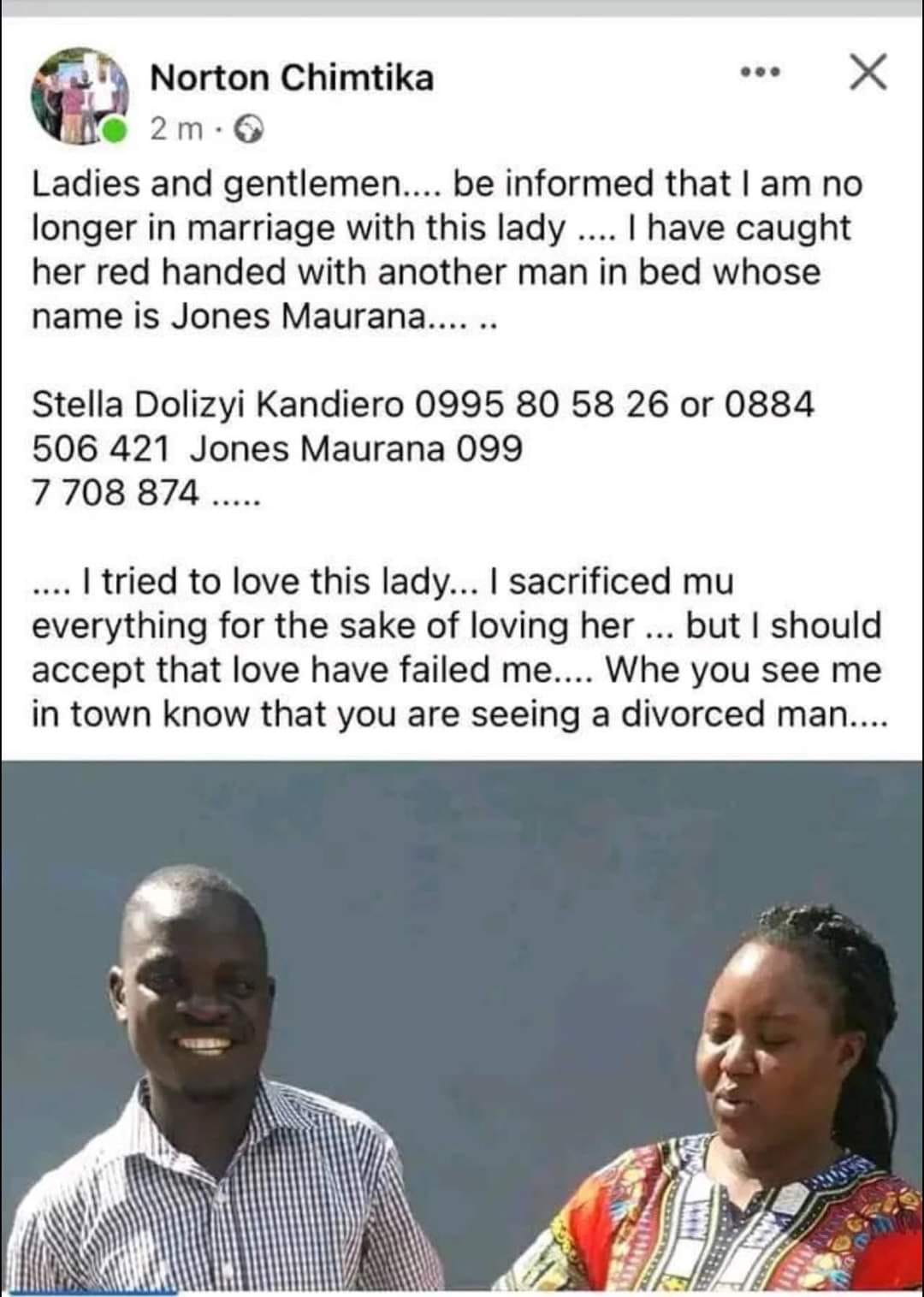 Subscribe to our Youtube Channel: