Saturday night in Blantyre and the drinks are flowing at Mustang Sally's, a fluorescent bar with a swimming pool centerpiece frequented by ex-pats and a new generation of young Malawians who have money. The laptop DJ plays LMFAO's "Party Rock Anthem" for the eighth time of the night.
No longer under the strict censuring control of one-party-state president Hastings Kamuza Banda, Malawian airwaves have opened up to music that in the 20th century remained an unknown. In the years following the country's first multi-party elections in 1994, the Malawian music industry has diversified, with Malawians artists more free to perform traditional, gospel and reggae-inspired sounds, and some images and styles even being scavenged from sexually provocative, explicitly violent and drug-saturated music on stations such as MTV.
Today Malawians can praise any God, they can even party rock, but if you ask Lucius Banda they still can't protest.
Lucius Banda, the first Malawian musician to use his platform to protest government. Photo submitted.
The first musician to sing openly against political oppression in Malawi during the decades of one-party rule, Banda says growing up in absolute poverty and amid systemic social injustice inspired him to "make sure there's an alternative voice from the government."
"Coming from a broken family living in absolute poverty, life was difficult," remembers Banda. "We had to go to the Catholic mission houses to clean toilets to pay for school fees. After we'd paid that, we'd go to school, and then if the president was visiting your area you had to raise money to give him as a gift.
"We couldn't afford that and so we wouldn't be allowed in class, maybe for two or three weeks. It was like getting candy from a grandchild," he says. "I don't forget that."
In the 1980s Banda began his music career singing gospel songs as part of the Alleluya Band, but eventually branched out on his own to produce music that would "sensitize people to regain their conscience."
"I didn't like singing love songs," he says. "I talked about injustices, the suffering of the people, that was my main concern."
In 1993 Banda released his first solo album titled "Makolo". The single "Mabala" which means "wounds" was critical of the ruling Kamuzu Banda regime, which he said afflicted pain on those already living in absolute poverty.
In 2001 when then-UDF chairman and President Bakili Muluzi attempted a third term, Banda released the song "How Long."
"I did a lot of songs rebuking [Muluzi]," Banda says. "Why should we have become a friend of Mugabe and others who were clinging to power?"
In 2005 he released the album "Enemy (of the State)" where he criticized current president Bingu wa Mutharika for quitting the UDF party that had ushered him into power to seek re-election as the Democratic Progressive Party (DPP) candidate instead, and in 2006 and 2008 he released the albums "Survivor" and "Freedom" respectively with messages meant for Mutharika: "We'll survive you" and "You will see when people realize the truth."
But in 2011 his latest album of protest music and its title track "Life" attracted negative attention from the Malawi Censorship Board and a ban by the Malawi Broadcasting Company (MBC). Now that his music is banned from Malawian radio stations, Banda says Section 35 of the Malawi Constitution has failed him and that without free expression the music industry is "harsh" in Malawi.
"You can't criticize people who are in positions where you put them with your vote," he says. "They say, 'Stay quiet as I'm sitting on your money' at a time when we don't have a strong opposition and [Malawians] are weaker than we were in terms of our reactiveness to dictatorship… The Malawians you meet today are not the Malawians of 1994. In 1994 Malawians were aggressive. We were patriotic. The Malawians you meet today I'm sorry to say are desperate, everyone for himself, 'as long as I get mine it's OK.' That's why we cannot come together and fight one common enemy."
Though he still believes Malawians who love their country should show that they're not happy with what is happening, Banda says the MBC ban has hurt his medium.
"Because of the ban, slowly [my] music is dying, people don't listen to it, youngsters don't listen to it, so they [government] are succeeding," he says.
"Today you have to censor yourself so much when an artist is supposed to be free. If I were going into the industry now, in this environment, I wouldn't go."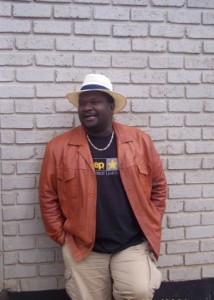 Subscribe to our Youtube Channel: