Students from the tow public universities in Malawi have bemoaned the idea to institute a committee to look into the student's contribution towards the running of the colleges.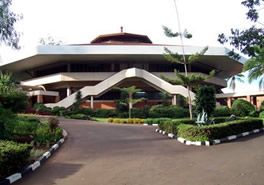 Presenting the 2012/2013 National Budget in parliament on Friday, Finance Minister Dr. Ken Lipenga said there is need to look into the students' fees in public universities in order to improve the quality of education.
"The current contribution levels are K25,000 per student per year. However, institutions that offer lower qualifications than the university charge more than ten times what the university beneficiaries contribute.
"As a Nation, we will have to make hard decisions on this matter if we are to continue providing quality university education," emphasized Dr. Lipenga.
But Mzuzu University Students' Union President Moses Chalera told the media that while it sound logical to increase students' fees, the current economic trends in the do not permit government to do so.
"Yes, it is true that the contribution that we make is not adequate but if you look at the cost of living and the poverty levels in the country, it will not assist the poor to hike the fees," said Chalera.
He said raising the fees will result in only the rich accessing university education in the country.
On his part University of Malawi Students Union President Noah Ntiza said University of Malawi Students received the news with regrets and disappointment.
"Just recently we were busy arguing with government to provide students with the loans which means not many students can afford the K25, 000 contribution. So, what if government raises fees? Wondered Ntiza.
Meanwhile, the finance minister indicated that government has set up a Committee to review and recommend appropriate levels of University Student contribution to ensure that the Colleges have reasonable resources to cover their expenses and create a conducive learning environment.
(Visited 57 times, 1 visits today)