Months after orchestrating the arrest of Justice Mponda, Peoples' Party administrative secretary who was once described by some as a person who thought he could join the first family not by birth but political affiliation, Joseph Chikwemba, is having a rude awakening in Zomba central after he lost the primaries of the party.
Chikwemba, who had made himself a PP candidate de facto for the Zomba Central constituency currently under DPP's Yunnus Mussa, lost the primaries to Patricia Nangozo Kainga.
Chikwemba's downfall has been celebrated by many on social media who thought of him as too much of a nuisance when it came to supporting his party.
Since the downfall, Chikwemba has not even made any statement on the social networking site of Facebook on which he had already made himself the Zomba Central PP candidate and Parliamentarian after 2014.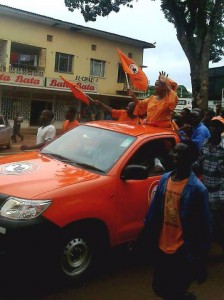 Subscribe to our Youtube Channel: